Winter Green Man linocut print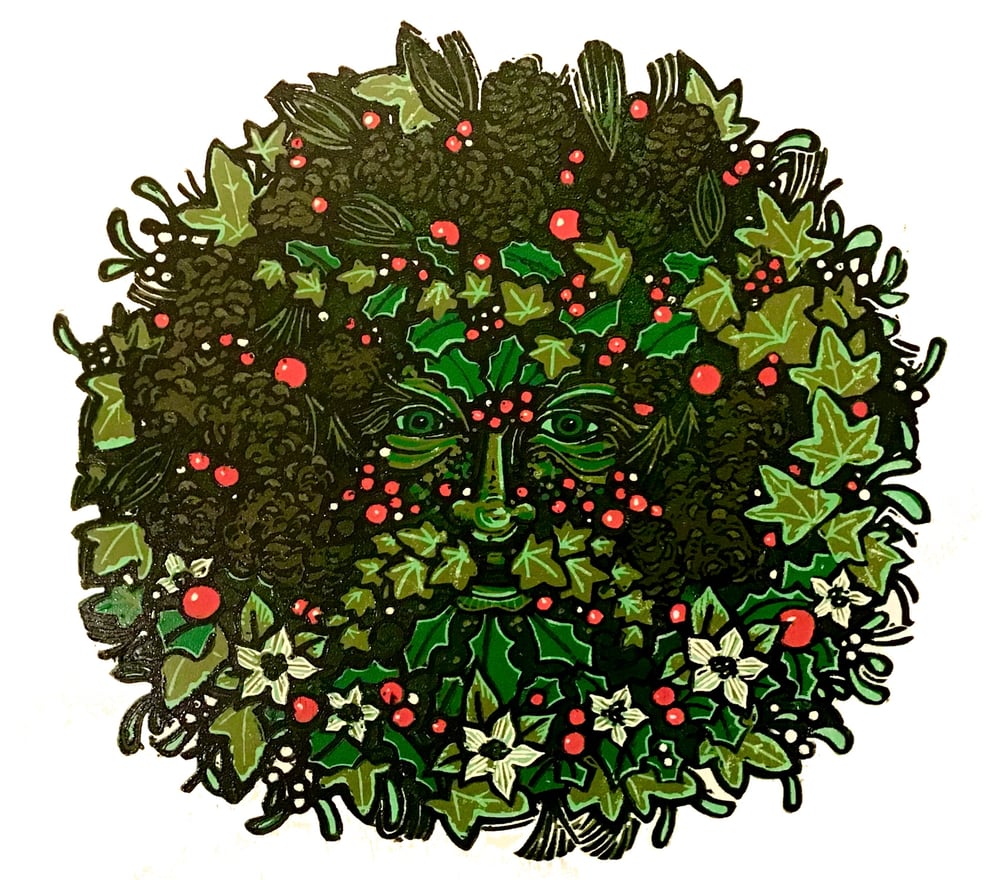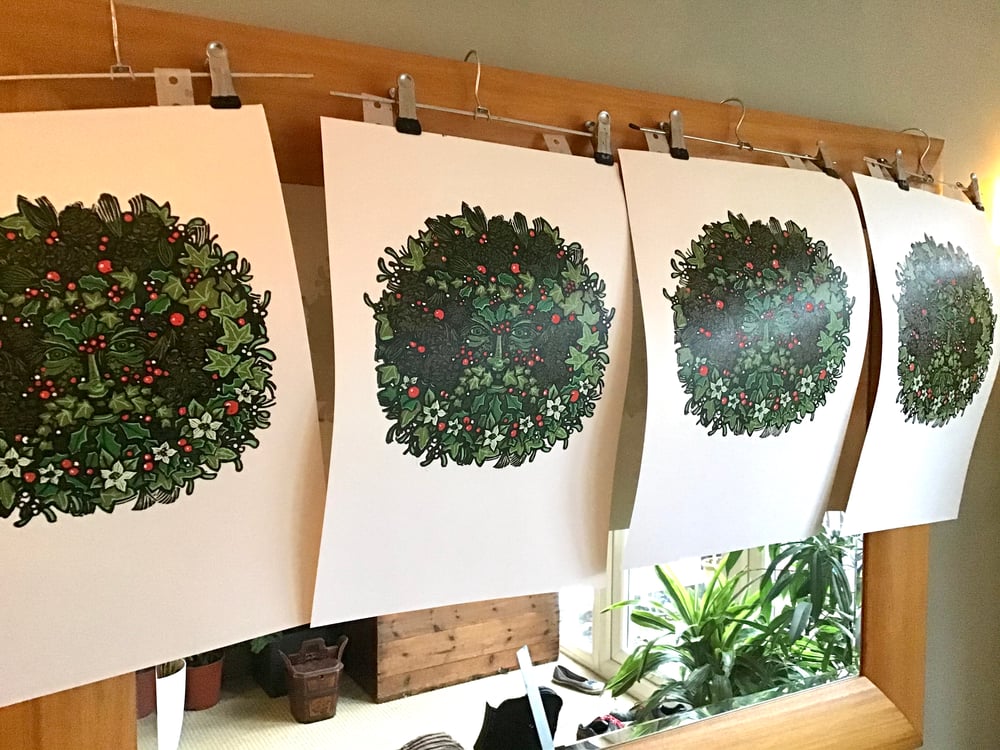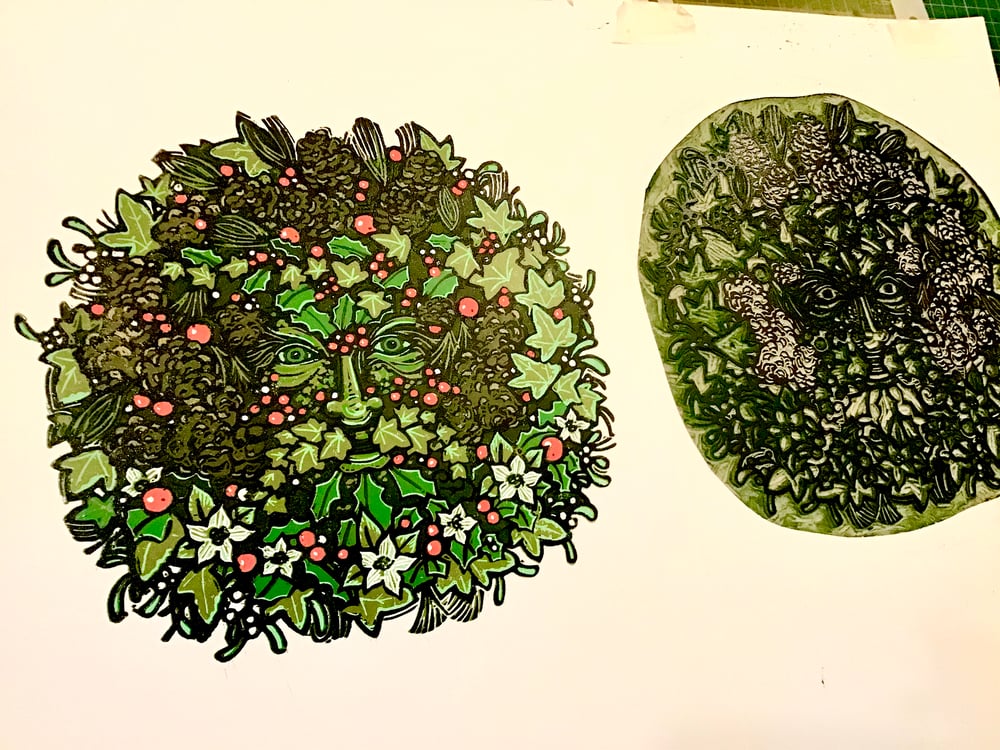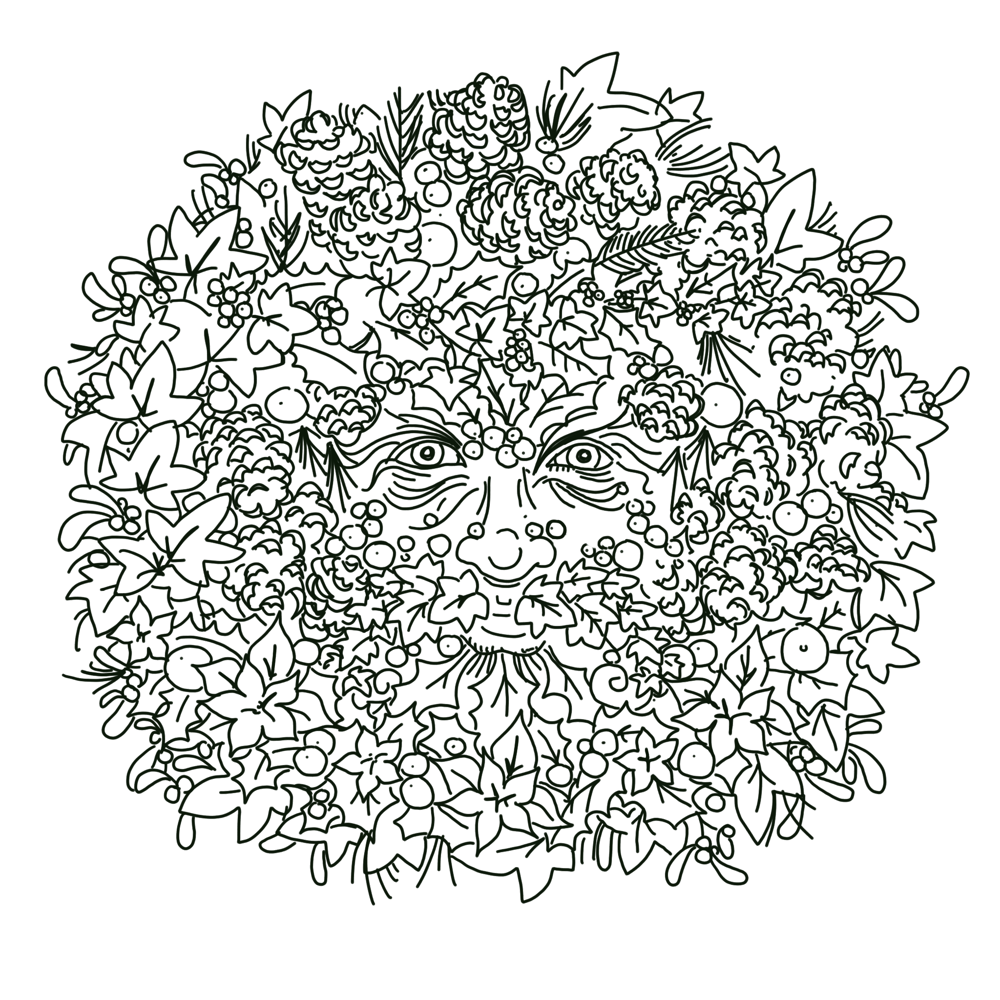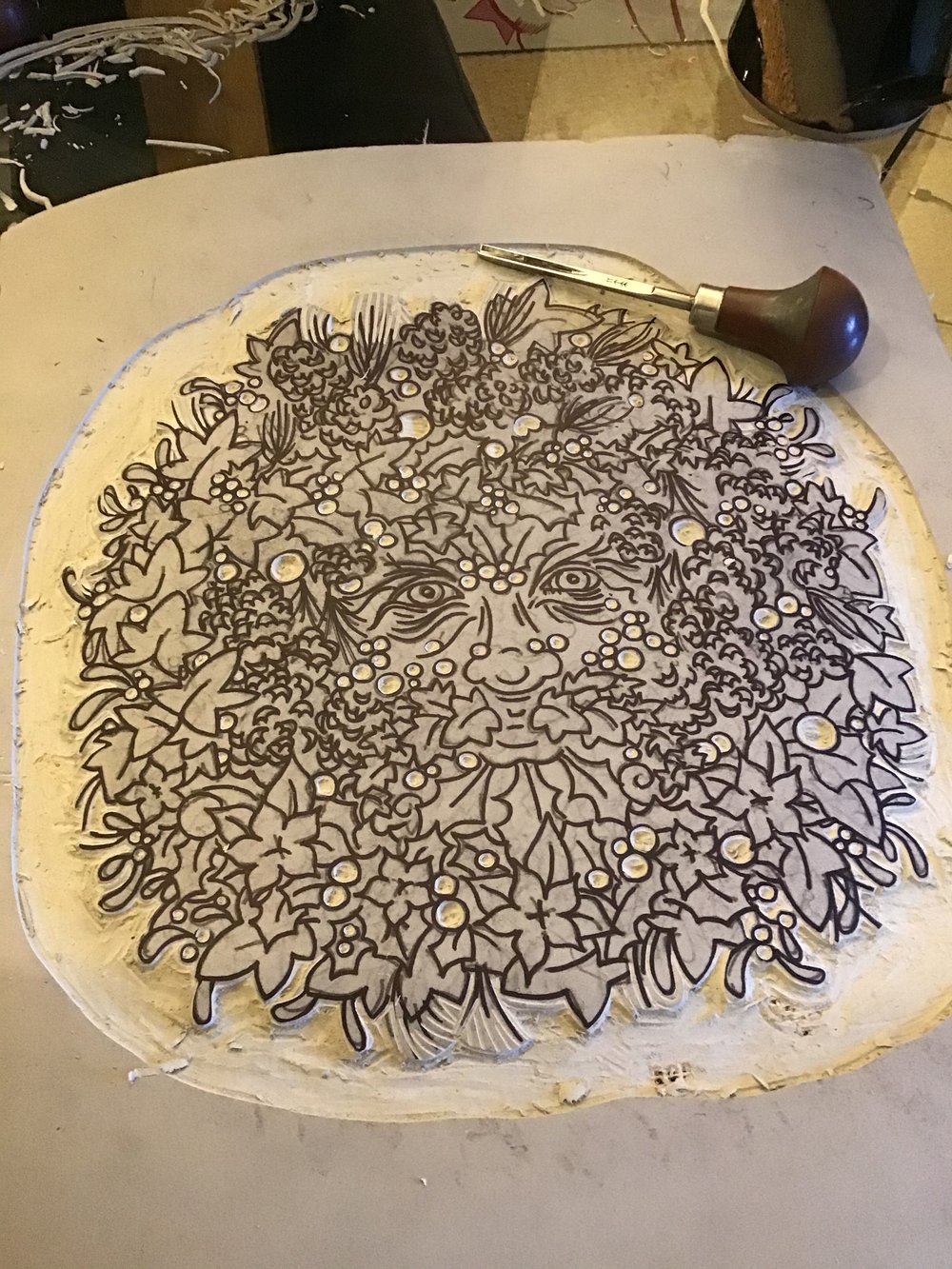 A hand carved, hand printed linocut of the traditional Green Man, with a festive twist.
Printed on acid-free paper using eight colours of linseed ink and a touch of red paint for the berries.
Each of these prints is hand made and there'll be some minor variation. I cut from a single block of lino, printing the lightest colour first, then cutting into the same block for the next colour and so on until the final darkest colour. This means that a cut can never be repeated, making the small editions of prints collectable.
This print was made in an edition of 20.
Print size 24 x 24cm
Sheet size 30 x 42cm
Thanks for looking!